*Apologizes, there was an issue and Chassidy couldn't post this week.
Currently, I am in Mexico! So when I get back I'll have plenty of images to share. The pictures published today were taken in the midst of some pretty hectic packing, so they reflected my mood. >.<
Outfit of the week:
Yellow Blouse
Plaid Red and Orange summer dress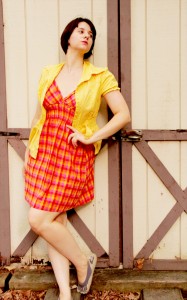 Thankfully I wore an (in my opinion anyway) adorable outfit today and made time for some self-portraits. This weekly project takes more time than most people think!
Well, I'm off to grab an hour of sleep. I would greatly appreciate prayer for my team this week as we work in medical missions, hard labour, and using my skills in documentation. I'm very worried about running out of space, since I will not be bringing my laptop, as well as theft. Also, I've been to Mexico three times before, and last trip I ended up in a Mexican hospital. Not something I care to repeat.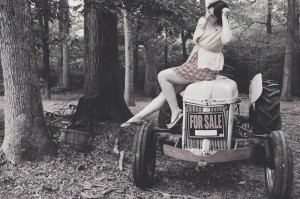 God is soooo so so SO good, and I pray that I only see His glory on this trip, and none of the spiritual warfare that can accompany work like this.
I am a media story-teller, who loves to write scripts and take pictures of myself. If you are looking to look good on camera, I'm your gal. I specialize in video-portraits, headshots, and family pictures. You know, the kind you frame and hang on the wall and share on Facebook? :) Located in MD, USA. We are SO going to make this happen! Email beth@elizabethewing.com for pricing.

And FYI, I'm rebuilding my website. But come my birthday (that's June 17th, mark it on your calendar!), my first newsletter is hitting the interwebs. OOOoooOOooo. Chills!