If you are anything like me, you are not an early riser. But, if you really are like me, than you also appreciate that time period when the world is just starting to wake up. I believe it's important to watch the sun rise at least once a year, if not more. It's always so special.
To help me document my potentially one-time 2012 sunrise, I convinced my friend Gracie that this was a good idea. She lives off of a river, and volunteered her kayaks.
So, we both got up around 5:30 am, I drove over to her place, and we paddled around for as long as we could, considering the time constraints (had to leave for work by 8:30). By the way, for those who care, kayaking is a no-workout workout according to Lauren Conrad!
How we have this much energy in the morning is beyond me. But yup, we took a few pictures on the dock before working out…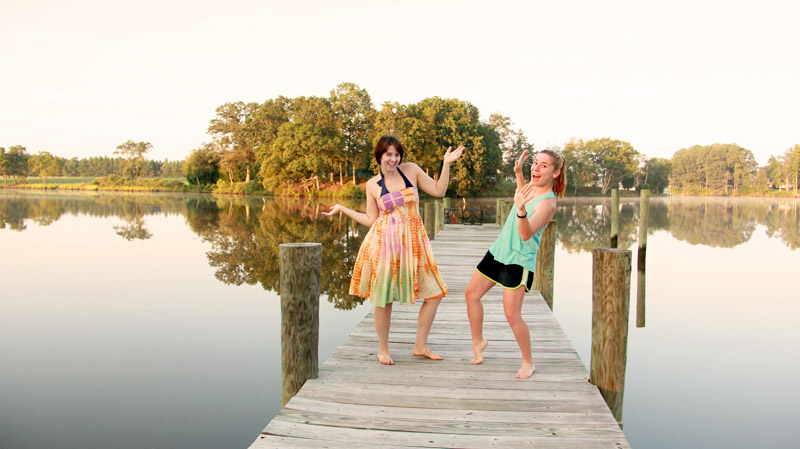 And guys, guess what? This video's got MUSIC! Epic, I know. The song is "See the Sun," by Black Lab. The track was supplied by music.mevio.com. 
Go out and go play!