You know those people, who are just so amazingly beautiful you can barely stand it?
Yeah… meet Jackie. She's half-Spanish, half-Mexican, and all around awesome.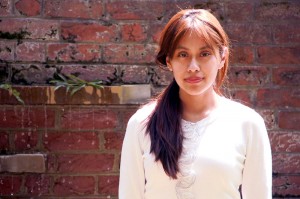 We have been friends since late middle school-high school, and had some great times together.
When we both happen to have the day available, we like to hang out downtown or watch a movie.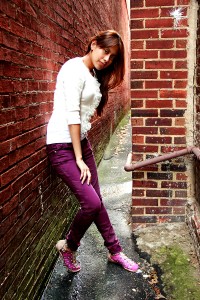 Currently, Jackie is in school for computer programming, but her heart is in fashion.
Eventually she plans to design evening gowns and high couture.
Her talent is off the charts, so here's to hoping she gets to reach her dreams!
Outfit of the Week:
White Light Cardigan (suggestion)
 Purple Skinny Jeans (suggestion)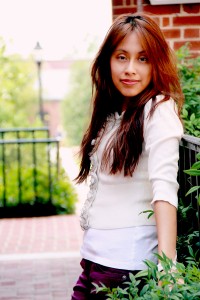 She herself runs a fashion blog at http://dulceparaiso.livejournal.com/
Every post is so interesting and if you find yourself influenced by Asian culture you will LOVE her blog.
Go check it out!
And to wrap, here is my personal outfit of the week!
Thanks to Jackie for taking the shot.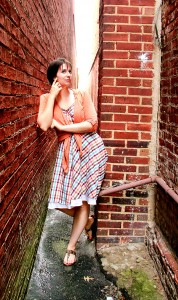 I've been working on a few projects, and you better expect a video on Thursday!
Can't wait to share more from Mexico.
I am a media story-teller, who loves to write scripts and take pictures of myself. If you are looking to look good on camera, I'm your gal. I specialize in video-portraits, headshots, and family pictures. You know, the kind you frame and hang on the wall and share on Facebook? :) Located in MD, USA. We are SO going to make this happen! Email beth@elizabethewing.com for pricing.

And FYI, I'm rebuilding my website. But come my birthday (that's June 17th, mark it on your calendar!), my first newsletter is hitting the interwebs. OOOoooOOooo. Chills!