Now before you judge me (all you anti-drinkers out there), I ended up not tasting any of the wine available. But I'm not anti-drinking, and I didn't drink because I was the DD… although I ended up being one. No, I decided to be frugal.
Here's a little background on the town where it was held. St. Michaels is famous for being, "the town that fooled the British." Do you remember learning that story in US history class? I certainly do. But more than that, St. Michaels is a high-end, rural, and certainly unique water-front town on the Eastern Shore of Maryland. It is my heritage to the core, with the perfect blend of country fields and water activity. This small-town USA is a celebration of history, art and class. It takes serious money to rock out St. Michaels.
Caught up? Ok good. Here's a little bit of my day!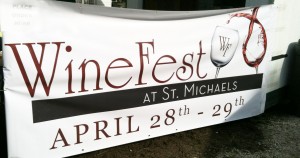 When you walked into the main tent area, this was the giant sign announcing the weekend event. Pretty classy, I'd say. I went with three friends to see what the festival had to offer. Only one of us ended up having a ticket, because he was of age and got an online ticket before they sold out. For some strange reason, they were still selling tickets at the gate, but for ten dollars more. My other friend who could drink and I, decided that the final price was just a bit too much than we were willing to pay. So instead of drinking, we walked around and enjoyed the shops.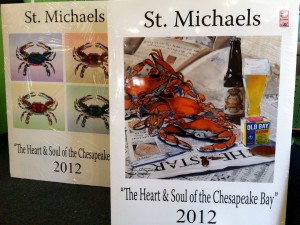 There was plenty of St. Michaels pride in nearly every store. There are a few speciality shops that focus on a different country's heritage, like Simpatico's, an Italian store. But the vast majority are all about the Eastern Shore. We found some great classic MD wares. Including this new kind of salsa! The store was offering free samples, and this is officially my new favorite kind.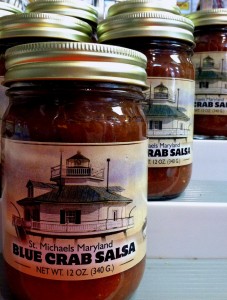 After walking and talking for hours, we caught a table in the final tent and waited for our friend to purchase some bottles of his favorite wine. Here's my dear friend Kaitlyn and I.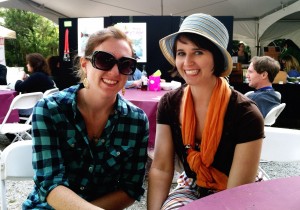 All in all, a great way to spend a Sunday afternoon. If I'm in the area again next year, I will definitely be going. And if you catch the deal online, it's worth the price. You receive a souvenir glass, access to free cooking demos and can have as many wine samples as you want. My friend with the ticket said he tried over 60 types of wine. He fell in love with about a dozen or so, but decided to buy six. Pretty sweet.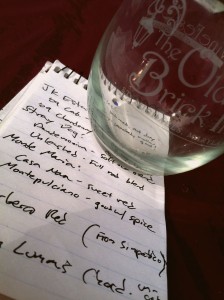 So make sure that this weekend you get out and enjoy what your local area has to offer! Find a few people to go with, and make it an experience. Try to take a break from your computer, phone, and in my case… a DSLR. I went minimalistic on this outing, only bringing a wallet and my phone to take these pictures. Highly recommend leaving behind the clutter any day of the week.
I am a media story-teller, who loves to write scripts and take pictures of myself. If you are looking to look good on camera, I'm your gal. I specialize in video-portraits, headshots, and family pictures. You know, the kind you frame and hang on the wall and share on Facebook? :) Located in MD, USA. We are SO going to make this happen! Email beth@elizabethewing.com for pricing.

And FYI, I'm rebuilding my website. But come my birthday (that's June 17th, mark it on your calendar!), my first newsletter is hitting the interwebs. OOOoooOOooo. Chills!