Today probably would have been the perfect day to post Halloween costume pictures. Well, I'm lame and didn't take any, but I did go to this amazing Pumpkin Patch instead. If you have driven on the Eastern Shore at ALL, you have probably been on Route 50. If you have been on Route 50, it is almost certain that you have passed by this huge Red barn-looking building and signs that said Councell Farms. This was previously known as Rainbow farms, if that jogs your memory.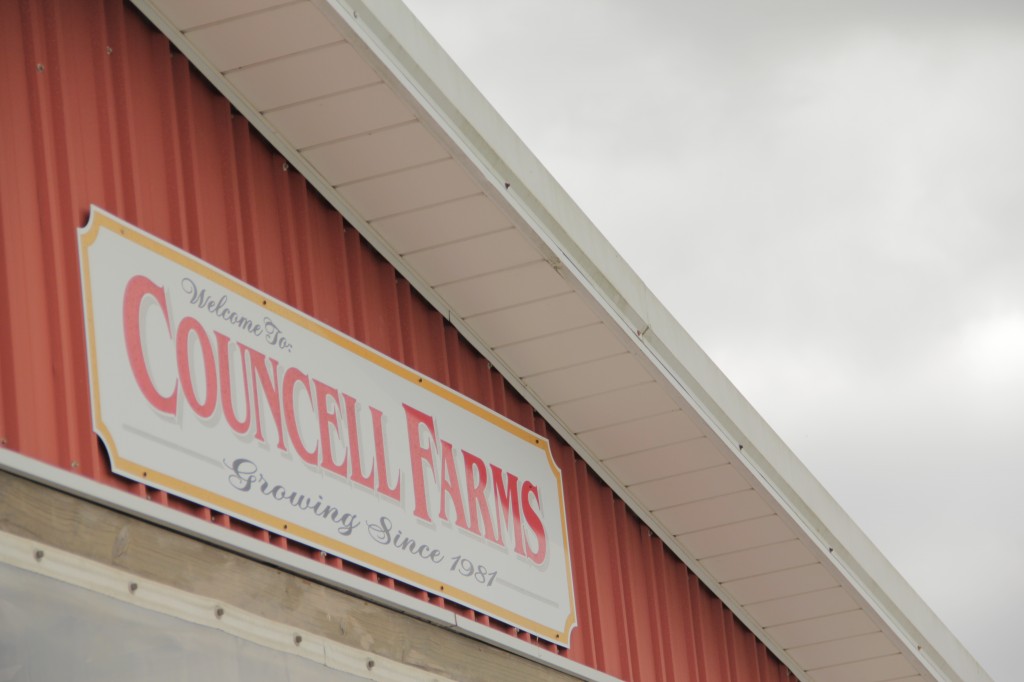 I honestly think their busiest season is the fall, with their corn maze and fresh cider and goats. Schools have field trips here, at least the pre-schoolers do (an entire horde of children flew out of a school bus and past me in the middle of my shoot. This is how I know). Since I knew it's great for the entire family, I packed up my grandmother and we went to get some fall deliciousness!
I tried to take a bite out of some of their corn, but it was pretty tough.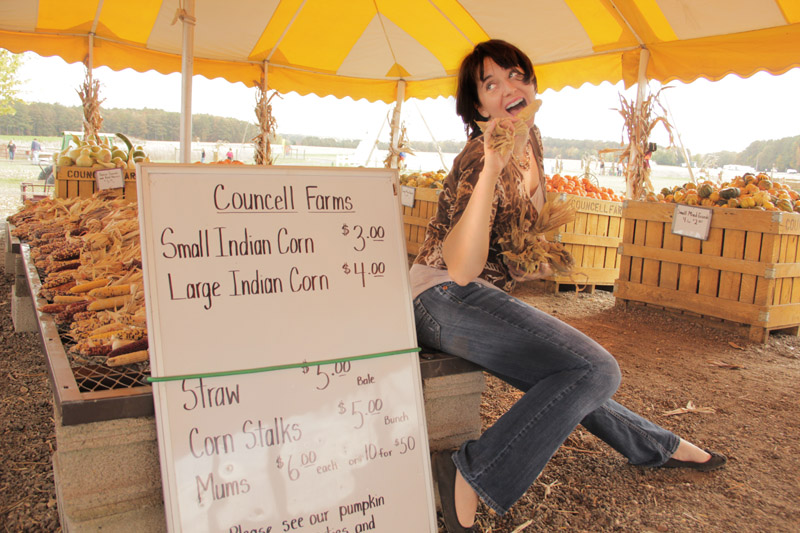 Then I went digging for what I came for, a pumpkin!
Which leads me to…
Outfit of the Week
Awesome print little sweater
Beige tank-top
Classic blue jeans
Black shoes
Optional accessaries -
Pumpkin and/or wagon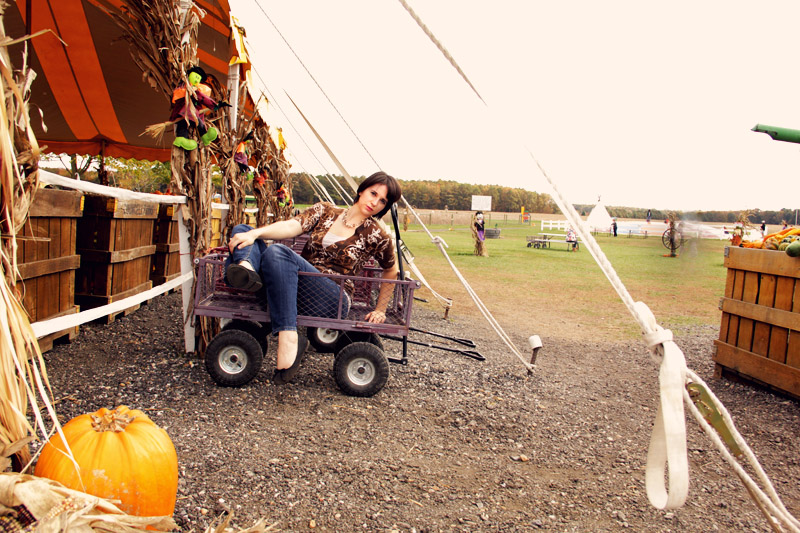 So the time time you happen to be on the Eastern Shore (or next fall…) pull in when you see Councell Farms. They'll have some pretty epic stuff, no matter your age.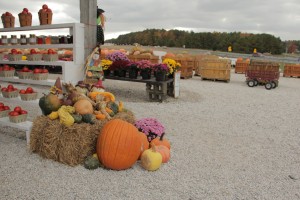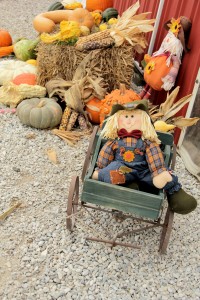 P.s., In case you were wondering, my family and I made out fine during Hurricane Sandy. My house is not in a low-laying spot, and the brunt of the storm hit NJ and NYC. We did, however, lose two trees that thankfully fell into the driveway instead of our cars. Please be praying for the folks hardest hit, and for those still without power. God bless.
I am a media story-teller, who loves to write scripts and take pictures of myself. If you are looking to look good on camera, I'm your gal. I specialize in video-portraits, headshots, and family pictures. You know, the kind you frame and hang on the wall and share on Facebook? :) Located in MD, USA. We are SO going to make this happen! Email beth@elizabethewing.com for pricing.

And FYI, I'm rebuilding my website. But come my birthday (that's June 17th, mark it on your calendar!), my first newsletter is hitting the interwebs. OOOoooOOooo. Chills!